About us
Table of Plenty in Chelmsford, Inc. is a non-profit organization in Chelmsford, Massachusetts consisting of volunteers who desire to share community with those in need. We have been serving the local community since our founding in 2010 by Maureen McKeown and a group of dedicated volunteers.
Our Mission
Our mission is to provide a weekly meal for those needing nourishment or social interaction and to support those in need while respecting their privacy and dignity. ALL ARE WELCOME — no questions asked, ever.
Our meals are served every Tuesday from 5:00 – 6:00 PM at the Chelmsford Senior Center, located at 75 Groton Road in North Chelmsford. We served our first meal to 7 guests in May of 2010. Today, we serve an average of 125 meals each week!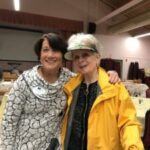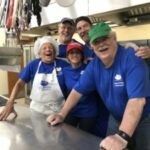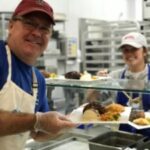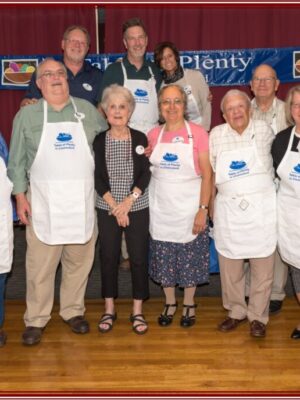 Officers and Board of Directors
Officers
President: Craig Bonaceto
Vice President: Diane Taylor
Treasurer: Deborah Kendrick
Clerk: Kathy Clark
Board of Directors
Andrew Dolan
Mary Fedele
Steve Gregorio
Joe Hehn
Sharon Hehn
Frans Janssen
Mike Kendrick
Jessica Lord
Kirk Marshall
Barbara Mayotte
Mary Moriarty
Merri Serra
Jerry Serra
Laura Wilkinson
Paul Windt
Emeritus Board Members
Rev Ellen Rowse Spero
Paul Hardy
Committee Members
Accountant
Gerry Paolilli
Attorney
Kevin S. Sullivan
Cooks Committee
Kirk Marshall
Barbara Mayotte
Jim Meenaghan
Annie Pelley
Tony Signorello
Mel Starr
Paul Windt
Meal Sponsorship Coordinator
Kathy Clark
Publicity Director
Diane Taylor
Technical Communications
Laura Wilkinson
Craig Bonaceto
Volunteer Coordinator
Mary Fedele
Contact Us
Table of Plenty in Chelmsford, Inc.
PO Box 321
Chelmsford, MA 01824
978.710.8EAT (8328)
Please provide a daytime phone number when calling or emailing so that we may promptly get back to you.