Table of Plenty in Chelmsford, Inc. is a non-profit organization in Chelmsford, Massachusetts consisting of volunteers who desire to share community with those in need. We serve a free weekly meal to alleviate hunger and social isolation for individuals and families in a friendly and welcoming environment.

ALL ARE WELCOME

— no questions asked, ever.

Meals are served every Tuesday from 5:00 - 6:00 PM at the Chelmsford Senior Center. Click here for more information about the meals.

Please consider making a donation, sponsoring a meal or volunteering.




Current Volunteer Opportunities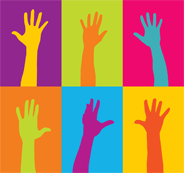 We are currently in need of several volunteers to help in the below ways. If any of these opportunities interest you, please contact us!



Cooks:

Love to cook? Then we could use your help! As a cook, help prepare, cook, and plate our weekly meal from 2:00 - 7:00 PM on Tuesdays. We welcome all experience levels, and can work with any time commitment you would be able to make. For example, you could come as little as one Tuesday a month, or you could come every week!
.


Clean-Up Crew:

Help sweep, wash the kitchen floor, and take out the trash after the meal from 6:00 - 7:00 PM on Tuesdays. We welcome teens to join a clean-up crew -- this is a great opportunity for those in need of service hours!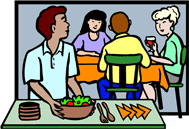 Like us on Facebook!





Join our mailing list t
o stay up-to-date on Table of Plenty news by filling in the form below: