Table of Plenty in Chelmsford, Inc. is a non-profit organization in Chelmsford, Massachusetts consisting of volunteers who desire to share community with those in need. We serve a free weekly meal to alleviate hunger and social isolation for individuals and families in a friendly and welcoming environment.

ALL ARE WELCOME

— no questions asked, ever.

Meals are served every Tuesday from 5:00 - 6:00 PM at First Parish Unitarian Universalist Church. Click here for more information about the meals.

Please consider making a donation, sponsoring a meal or volunteering.




End-of-Summer Barbecue Meal on September 2nd!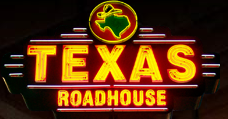 On September 2nd, guests please join us for an end-of-summer barbecue meal put on by Texas Roadhouse! We'll be having Caesar Salad, Texas Roadhouse Pulled Pork, BBQ Chicken Breast, Seasoned Rice, aand Gary's Ice Cream for dessert. There will also be line dancing!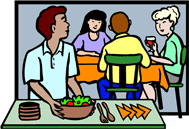 Like us on Facebook!





Join our mailing list t
o stay up-to-date on Table of Plenty news by filling in the form below: